Dental Bridges – Boerne, TX
Bridging the Gap Between Teeth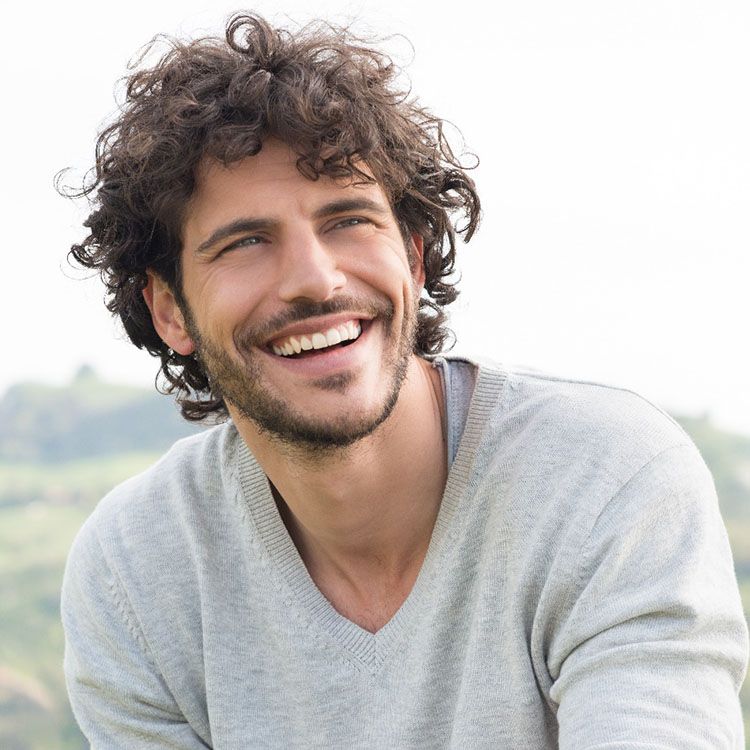 Do you have a gap between your teeth that is the result of one or more missing teeth? If so, you may be tired of the struggle that comes with trying to eat and speak normally. When tooth loss occurs, it can negatively impact your ability to perform many of the most common tasks. However, at Boerne Dental, our team is here to help you take back your smile and offer a renewed opportunity for a full, complete smile. How is it possible? With a dental bridge in Boerne, we can easily fix the gap and restore your smile to a beautiful, healthy state. Contact us today to find out if you're eligible.
What is a Dental Bridge?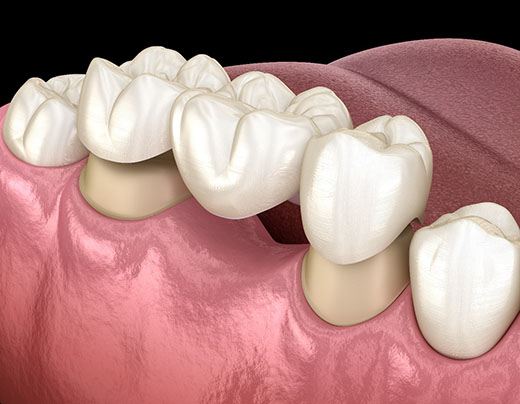 A dental bridge is a customized prosthetic that replaces one or more missing teeth along an arch. Typically made from natural-looking materials, it fuses two or more dental crowns and snaps into place over your healthy teeth with metal clasps or clips. The external crowns are placed over your healthy abutment teeth, which are prepped and altered, while the interior crowns rest on your gums. This fills in the gap and leaves you with a healthier, more complete, and beautiful smile.
Types of Dental Bridges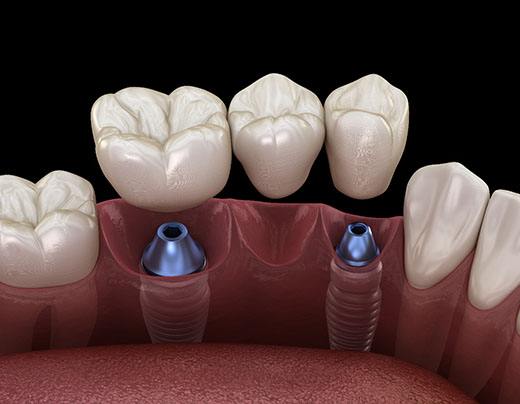 There are two types of dental bridges to choose from. During an initial consultation with your dentist in Boerne, the two of you will discuss which type is right for your individual needs. Once it is decided which option is best, you can expect us to thoroughly explain the process.
Traditional Dental Bridge
When you have one or more missing teeth, we can recommend a traditional dental bridge that requires crafting a customized prosthetic using natural materials. Our team will need to alter your existing abutment teeth (those on either side of the gap) to ensure that your prosthetic will have a proper location to fit.
Implant Bridge
Unlike a traditional bridge that uses your natural teeth to restore your smile, an implant bridge uses dental implants made of titanium or zirconia. These are surgically placed into the jawbone to create a solid foundation for your new prosthetic. Once the implants are properly fused with your bone (osseointegration), you'll be fitted for your new teeth. Through this process, we will not need to alter your existing teeth.
What Are the Benefits of Getting a Dental Bridge?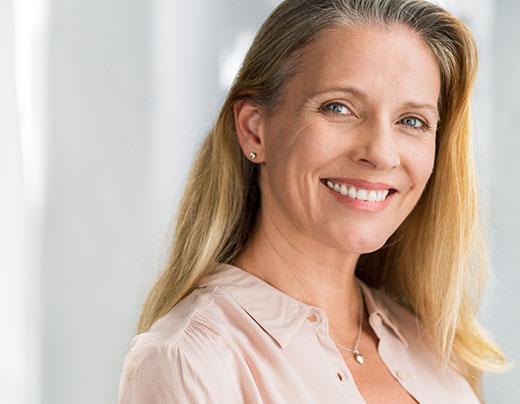 Having a dental bridge created to restore your smile offers many unique benefits. Not only will you enjoy improved oral and overall health because of the functionality, but you'll have greater confidence because of the way your new smile looks. Some additional benefits you can expect include:
Your existing, healthy teeth will remain in alignment and not shift out of place
You'll enjoy better oral health because flossing and brushing will be much easier than before
Your dental bridge can last as long as 15 years (traditional) or more than 30 years (implant bridge) if properly maintained
If you choose to have an implant bridge, you'll experience a stronger jawbone because it will remain preserved longer because of the stimulation provided by your dental implants