Cosmetic Dentistry – Boerne, TX
Your Dream Smile is Waiting for You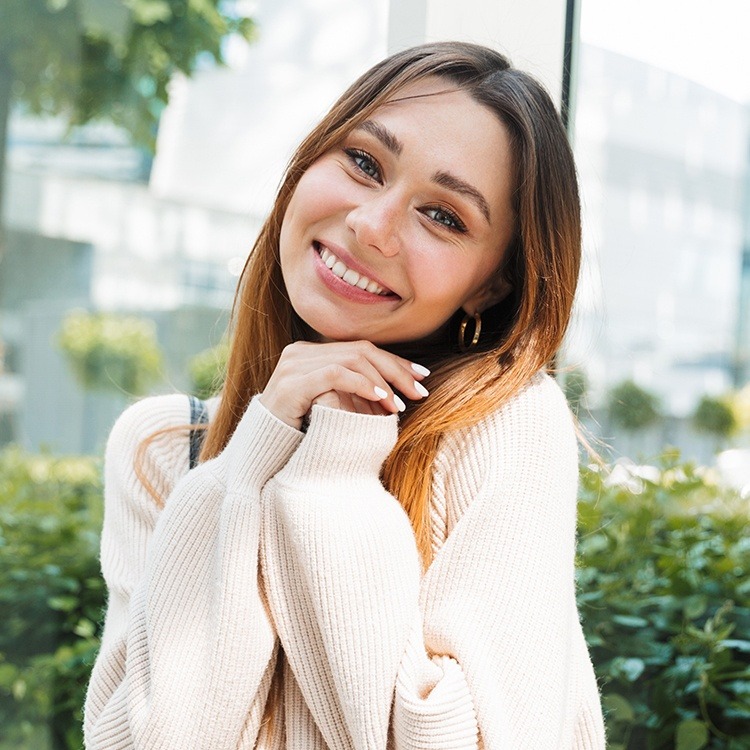 The smile is a very important part of a person's self-image. At Boerne Dental Center, we know that a confident smile can greatly improve your outlook on life. We consider cosmetics in everything that we do, whether it's filling a cavity or replacing a missing tooth. Our patients rely on us for beautiful smiles, and we're proud to offer the latest cosmetic dentistry in Boerne, TX. Teeth whitening, porcelain veneers, porcelain crowns, implant restorations…today's innovative procedures can deliver stunning, natural-looking results in just a few appointments.
Why Choose Boerne Dental Center for Cosmetic Dentistry?
Personalized Treatment
Plans for Every
Patient
At-Home Whitening
That Delivers Professional
Results
Make Multiple Flaws Disappear with Porcelain Veneers
Porcelain Veneers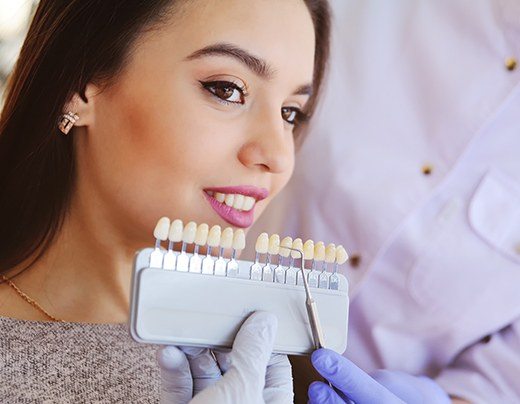 Porcelain veneers can take an imperfect smile and make it red carpet ready in as little as two appointments. Small pieces of dental porcelain are placed on the front of the teeth to improve their shape, size, color, and even spacing all at the same time. They are always custom-made to suit a patient's face and tastes, and you can choose to get just one or an entire set to achieve a dramatic makeover.
Metal-Free Dental Crowns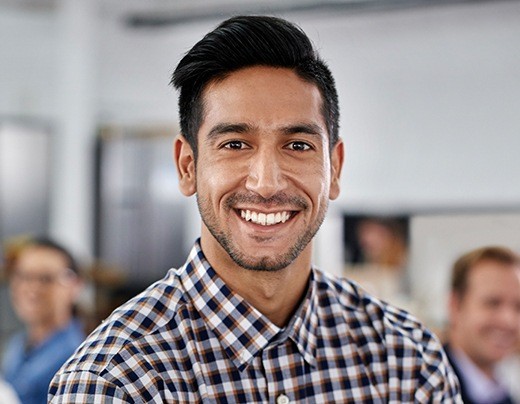 Dental crowns are often used to repair extremely damaged teeth, but at Boerne Dental Center, we can also use 100% ceramic crowns to enhance the appearance of the smile. We can take a broken, cracked, misshapen, or undersized tooth and make it look completely normal while also restoring its strength and function. With a ceramic crown, only you and your dentist will be able to tell which teeth aren't original—everyone else will only see a gorgeous smile!
Cosmetic Dental Bonding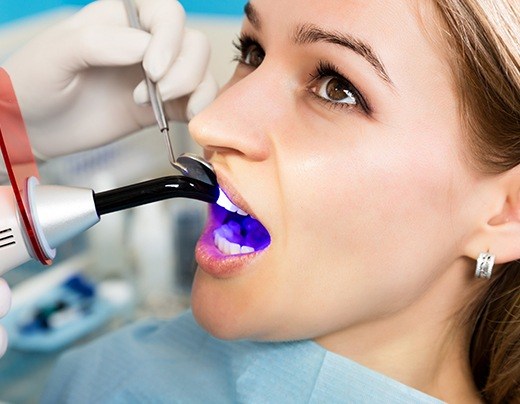 Cosmetic bonding is quick and easy and is one of the best ways to take care of a minor flaw like a small chip, gap, or stain. Composite resin is applied to imperfect enamel, and then the dentist literally sculpts it to make it look like nothing was ever wrong with the tooth in the first place. Then, the resin is hardened with a curing light, and that's it! The entire procedure usually takes about an hour, but the results can be trusted to last for over a decade.
Teeth Whitening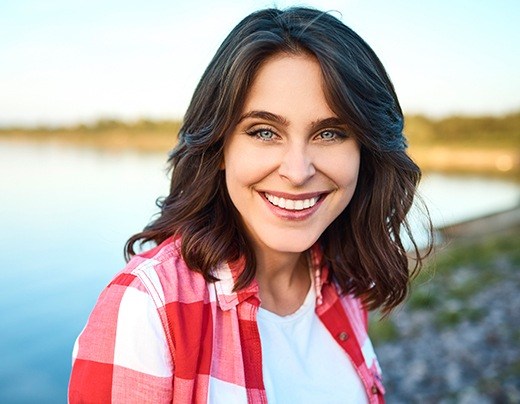 You'll find plenty of take-home whitening treatments on store shelves, but most of them are very weak and unable to deliver the kinds of results they promise. With our take-home whitening kits, however, patients are able to get a smile that's up to eight shades brighter. That's because they include a bleaching gel that is multiple times stronger than anything you can buy on your own, plus we provide custom mouth trays that ensure maximum exposure to the gel. With our kits, patients can say "Goodbye!" to annoying stains caused by coffee, wine, tobacco, and even aging!
Gum Recontouring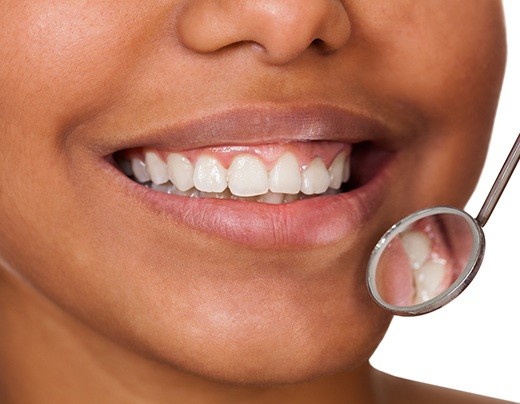 Whenever you smile, can you only see your gums? Do they crowd your teeth and make them look short and undersized? We can fix this common problem in a single appointment using our soft tissue laser. It allows us to painlessly remove any excess tissue to reveal previously hidden enamel and make the smile appear fuller and better proportioned. This may also be recommended before getting veneers or a porcelain crown to ensure the restoration will have enough room and the right look once placed.