TMJ/TMD Therapy – Boerne, TX
Relief From Jaw Pain & Headaches
Does your jaw feel stiff and painful all the time? Or, do you experience headaches or migraines on most days? If so, then you may be one of the over 10 million Americans with a TMD, or temporomandibular joint disorder. The temporomandibular joint (TMJ) is your jaw joint, and strain/injury in this area can cause all types of aches and pains throughout the head, face, and neck. At Boerne Dental Center, we're experts at diagnosing this type of problem as well as treating it, so give us a call today to start getting the relief you deserve with TMJ/TMD therapy in Boerne, TX.
Why Choose Boerne Dental Center for TMJ/TMD Therapy?
Dentists with 60+ Years of Combined Experience
Custom Mouthguards That Can Stop Nighttime Teeth Grinding
Able to Relieve Chronic Face, Head, & Neck Pain for Good
How We Can Help Stop Your Pain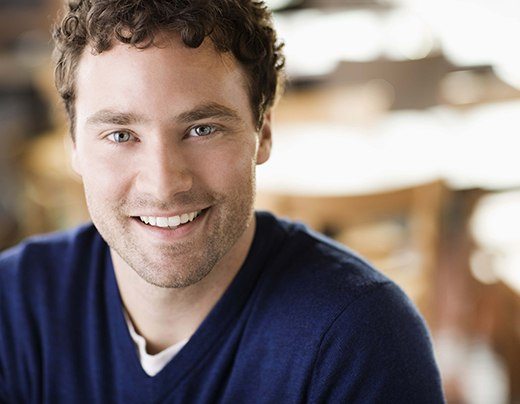 When the jaw joint is out of alignment or under too much strain, this can create muscle tension that radiates throughout the body and manifests itself as a stiff jaw, neck, or throbbing head. After using X-rays to figure out what is ailing the joint, we can restore balance and functionality to the bite using custom-made occlusal splints. These small mouthguards, worn only to bed, place the jaw into a more natural and relaxed position during the night, enabling the muscles to relax and heal themselves. We can also alter the teeth to realign the bite and help the jaw joint reach its natural resting position, which will help any pain go away on its own.