Friendly Boerne, TX Dentist
Meet Dr. Cole Simpson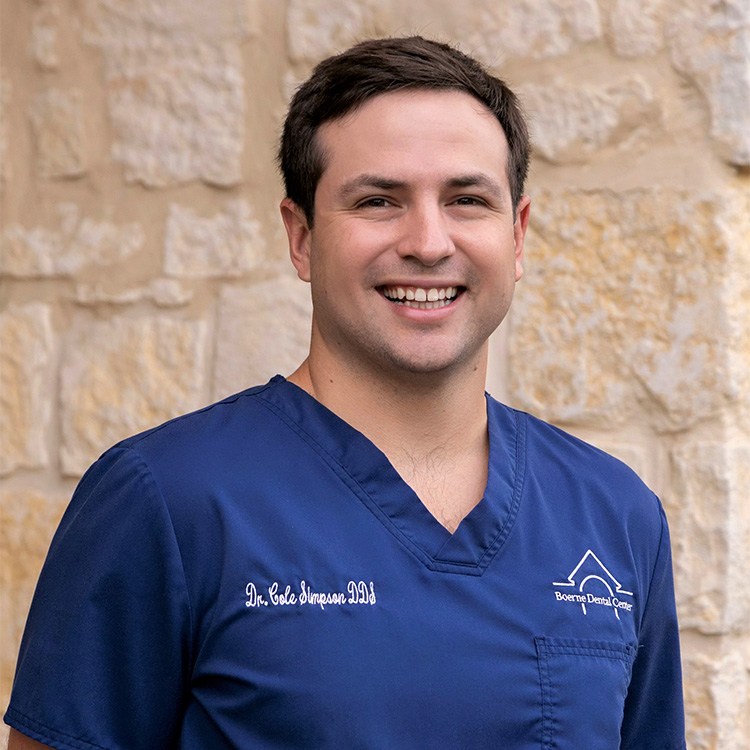 A Boerne, TX native, Dr. Simpson says that the best thing about his job is the opportunity to build strong and trusting relationships with his patients. He feels honored to be chosen as someone's dentist and believes it's a privilege to have the chance to help someone preserve their health and improve their appearance, especially those who are more hesitant to schedule a dental visit. He looks forward to meeting you and taking care of your smile. Until then, you can learn a little more about him below.
Why Did You Decide to Become a Dentist?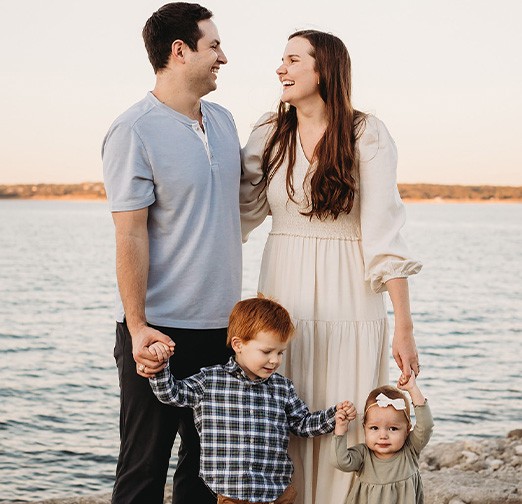 As a high school student, Dr. Simpson always excelled in science classes and enjoyed learning about biology, and this led him to want to work in the medical field. Fortunately, his school had a program that gave him a chance to shadow several doctors, including veterinarians, sports medicine physicians, and surgeons. He eventually ended up at Boerne Dental Center, where he got to witness the intricacies of the procedures and the long-term relationships built between the previous owners and their patients. Impressed by these factors, Dr. Simpson knew that dentistry was the path for him. Ten years later, he's thrilled to be practicing at the same location where it all started!
Where Did You Study Dentistry?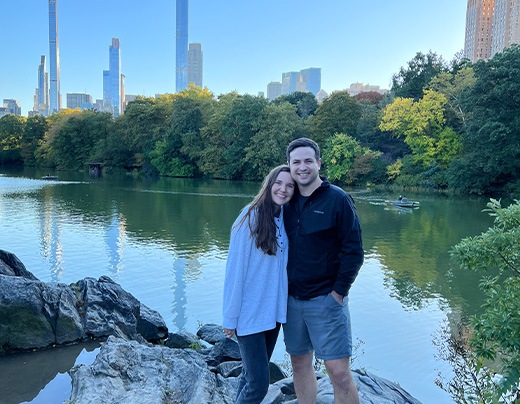 After graduating from Boerne Samuel V. Champion High School, Dr. Simpson attended Texas A&M University for his undergraduate education. He then went on to study at the UT Health San Antonio School of Dentistry to earn his dental doctorate. Later, he entered the Wehrle Implant Institute to undergo advanced training in implant dentistry. To this day, he regularly seeks to refine his expertise and skills through continuing education and his memberships in the American Dental Association and Texas Dental Association.
Outside of the Dental Office, What Do You Like to Do?
Dr. Simpson met his wife, Tanner, while at Texas A&M, and they married in 2017. Today, they have two beautiful children and a son arriving in early 2024! Whenever he isn't at the office improving or maintaining smiles, he loves spending time with his family, mountain biking, trying new restaurants, watching Aggie football, perfecting barbecue techniques, going on trips down to Port Aransas, and leading a community group at his local church. He also loves exploring and learning everything he can about cars, as he's passionate about understanding the technology, engineering, and designs behind modern vehicles.