Replacing Missing Teeth – Boerne, TX
How To Get Rid of the Gaps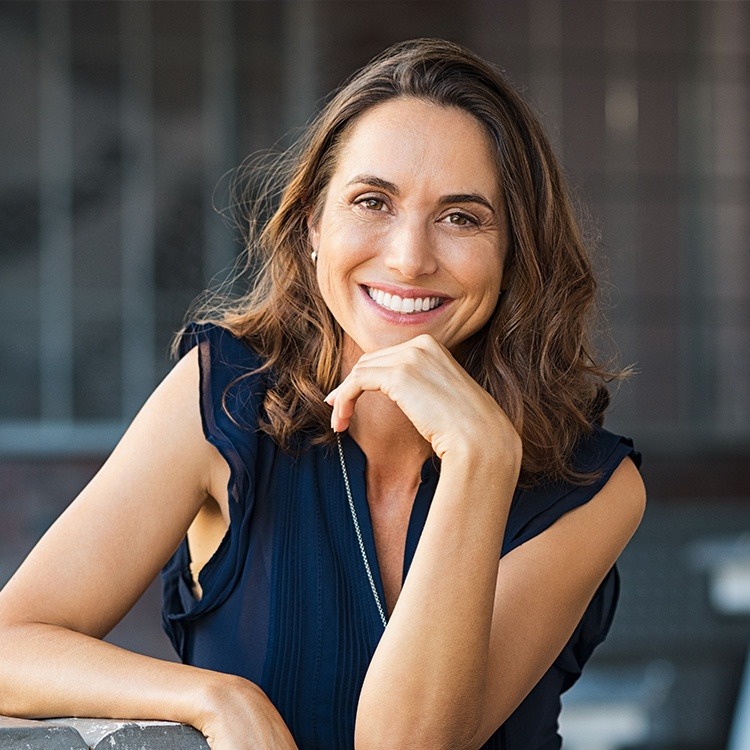 Missing teeth can cause problems in almost every facet of life. Suddenly, people aren't able to eat certain types of food, and every social interaction turns into a source of anxiety. At Boerne Dental Center, we offer options for replacing missing teeth in Boerne, TX that can restore a patient's bite and confidence at the same time. Whether you're missing a single tooth or all of them, you'll find the solution you need right here, and the process to get it will be easier than you can imagine. To get started on the road to your new smile, contact us today.
Why Choose Boerne Dental Center for Replacing Missing Teeth?
Dentists with 60+ Years of Combined Experience
Start-to-Finish Dental Implants Available
Solutions Custom-Made for Each Patient
Dental Bridges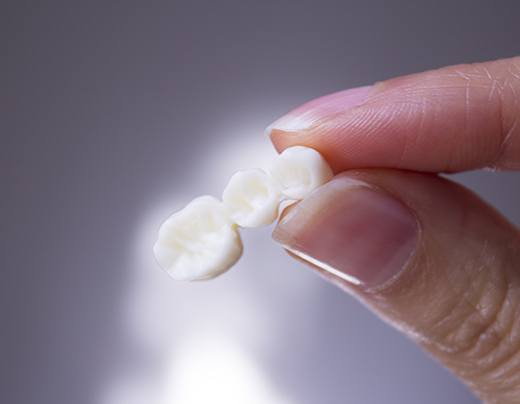 Bridges are designed to fill a gap left by one to three consecutively missing teeth using a single prosthetic. Two dental crowns are placed over the teeth on either side of the space, and these are bonded to additional dental crowns in the middle. In addition to restoring the smile and helping a patient chew and speak like they used to, bridges also prevent the neighboring teeth from shifting into the space, which often happens after tooth loss.
Learn More About Dental Bridges
Dentures & Partials
Our dentures are custom-made using high-quality acrylic to ensure they fit comfortably, look natural, and can be trusted to last for decades. A patient can get a partial denture that seamlessly fits between any remaining teeth or a full denture that sits directly on the gums to bring back an entire arch. In addition to traditional removable prosthetics, patients can also choose to get an implant-retained denture to enjoy the strongest and most reliable hold possible.
Dental Implants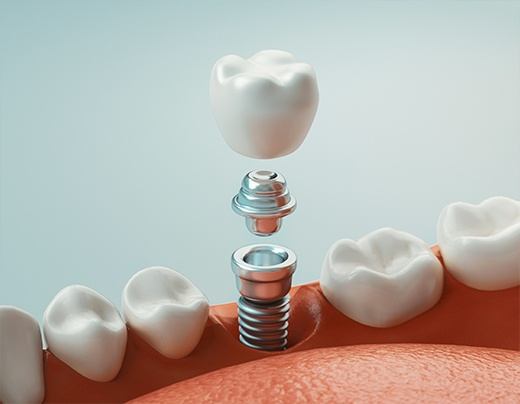 Dental implants are truly unique compared to all other tooth replacements because they actually restore both the visible crown and root of a tooth that's hidden below the gum line. As a result, implanted teeth are practically indistinguishable from real ones in every way you can imagine. Most patients say that their implants make them feel like their teeth never went missing in the first place. We can use them to replace any number of teeth here at the Boerne Dental Center, and we're also one of the few dental offices in the area that can provide the entire procedure in one convenient location.