Sedation Dentistry – Boerne, TX
Overcome Dental Anxiety the Easy Way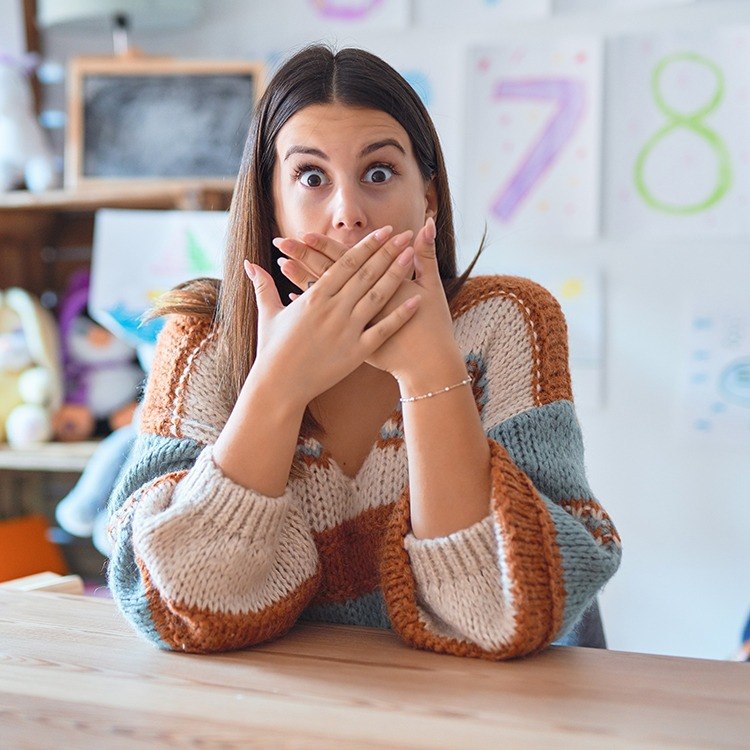 Every year, millions of people don't get the dental care they need because they're afraid of the experience they'll have, which is known as dental anxiety. Our gentle and compassionate doctors and staff help many patients feel comfortable during their treatment, sometimes for the first time in their lives. However, anxiety can affect people of any age, and at Boerne Dental Center, rather than just telling someone to "calm down," we also offer a more tangible solution: sedation dentistry in Boerne, TX. With it, we can prevent pain and unwanted thoughts so our patients can get the treatments they need without any unnecessary stress. Does it sound like this could help you or your child? If so, give us a call today to discuss your options!
Why Choose Boerne Dental Center for Sedation Dentistry?
Friendly, Warm, & Welcoming Environment
Sedation Available for Every Procedure
Solutions Designed for Both Children & Adults
Oral Conscious Sedation Dentistry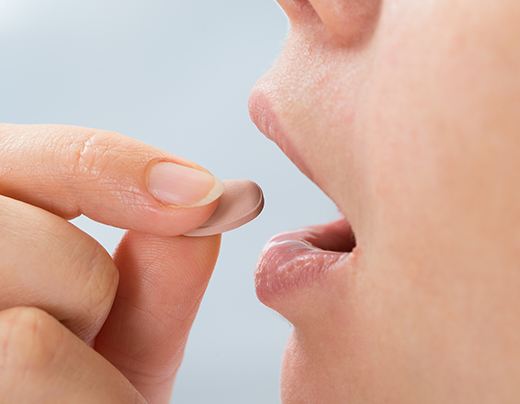 With oral conscious sedation, we simply prescribe a patient medication to take at home on the day of their appointment, and that way, by the time they actually reach our dental office and sit in the dental chair, they are already completely relaxed from head to toe. Most patients stay awake and are able to respond to basic commands, but many end up dozing off! This method is quite potent, so we require that a friend or family member drive the patient to and from our dental office as well as spent a little time with them afterward until the sedative has worn off (which usually happens by that evening or the next morning).
Nitrous Oxide Dental Sedation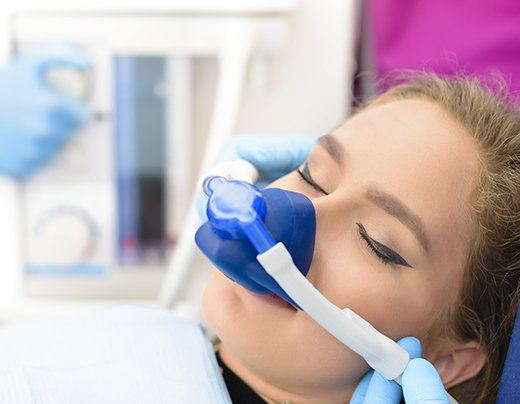 Perfect for children and adults who need just a little help during their dental appointments, nitrous oxide has been used for over a century to gently soothe nervous dental patients. The gas is inhaled through a small nasal mask during a procedure, giving a patient a light, happy, and slightly numb feeling all over. When the appointment is over and the mask is removed, the effects go away almost instantly, meaning a patient can resume their day without any lasting drowsiness.
Sedation Dentistry FAQs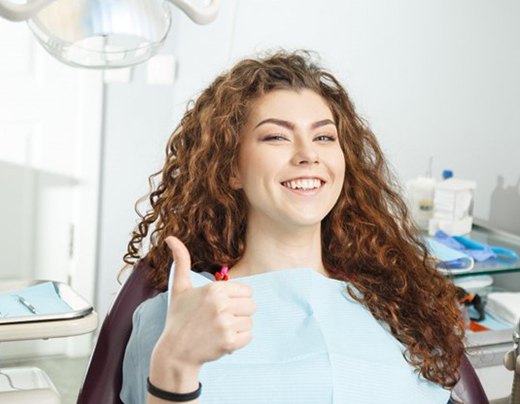 At Boerne Dental Center, we strive to make sure all of our patients are comfortable before we begin any treatment. Of course, if you often suffer from dental anxiety, it can sometimes feel downright impossible to relax when you're in the dentist's office. That's why we offer sedation options to make your worries simply melt away. In the following section, you'll find the answers to some frequently asked questions about sedation dentistry. However, if you don't see your question answered here, feel free to call us and ask!
Is Dental Sedation Right for Me?
Although the primary purpose of sedation is to calm patients with severe dental fear or anxiety, it can also be used in a variety of other situations. We might recommend sedation for patients who:
Have sensitive teeth or gums
Have a touchy gag reflex
Are very young and cannot quite understand their dental treatments
Have difficulty holding their mouth open
Wish to complete multiple procedures in one sitting
Have certain physical or cognitive impairments that make getting dental work done uncomfortable
Will I Feel Pain While Under Sedation?
Once you're fully sedated, you shouldn't feel any discomfort. Not only does the sedative inhibit your body's ability to register pain, but we also administer a local anesthetic to numb the area of your mouth we'll be treating. Depending on which procedure(s) you're having, you may experience some residual soreness after the anesthetic wears off, but don't worry. We'll provide you with guidelines on how to handle any post-op discomfort.
Will I Be Able to Remember My Procedure?
In most cases, dental sedation produces an amnesiac effect. As a result, you most likely won't remember any details of what happened while you were under the sedative's effects. Time will also seem to pass more quickly. For instance, an hour-long procedure might feel like it only took five minutes.
Is Sedation Dentistry Safe?
Absolutely! When administered by a licensed professional (like our dentists), sedation dentistry is perfectly safe for patients of all ages. The medications we use come with a very low risk for harmful side effects. Plus, we'll go over your medical history and list of medications beforehand to minimize the risk of negative interactions or complications. In the case of nitrous oxide sedation, we can even adjust the dosage throughout your procedure as needed.
Will I Be Put to Sleep?
Not at all. Both nitrous oxide and oral conscious sedation relax you greatly, but you will most likely remain awake. You'll still be able to respond to our request during the procedure, even if you won't remember it afterward. If you're getting oral conscious sedation, you may temporarily doze off, but we can always gently nudge you awake.