Children's Dentistry – Boerne, TX
Putting Smiles on Little Faces for Generations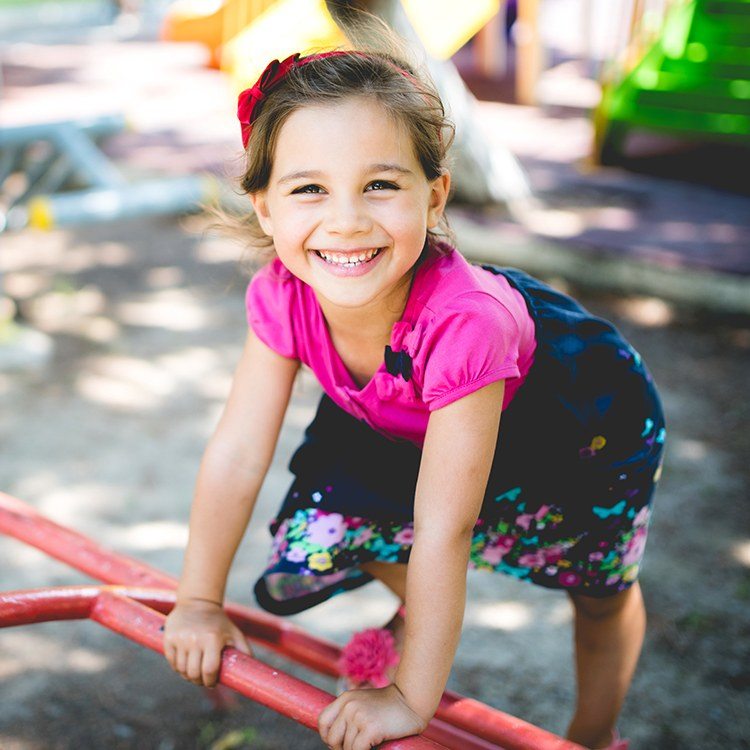 You're a busy parent with a full schedule. You know dental visits are important, but you barely have time to eat breakfast, let alone attend multiple appointments for each member of your family! At Boerne Dental Center, we respect the needs of entire families, provide services for children's dentistry in Boerne, TX, offer convenient appointment times, and welcome patients of all ages. The convenience of having multiple hygienists allows entire families to get their cleanings done at the same time.
Why Choose Boerne Dental Center for Children's Dentistry?
Trusted by Local Families for More than 50 Years
Same Day Appointments Available for Emergencies
Soothing Sedation To Help Calm Little Nerves
My Child's First Visit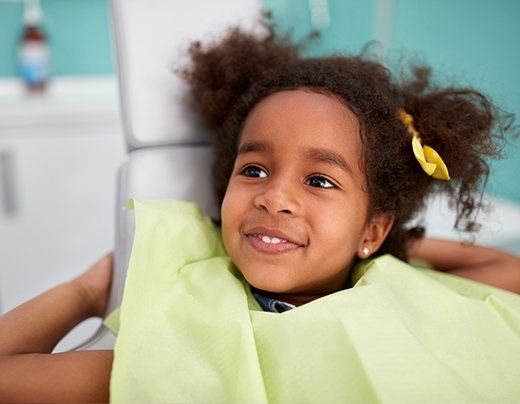 Babies start smiling as early as one month, and after about six months, a child will have his or her first tooth. By age two, children can visit our dental office during your own cleaning for a "happy visit." We work closely with children – positive experiences are so important – and sedation is available in select cases. Protecting your child's smile and encouraging healthy hygiene habits from a young age will carry over into their adult years.
Dental Checkups & Teeth Cleanings for Kids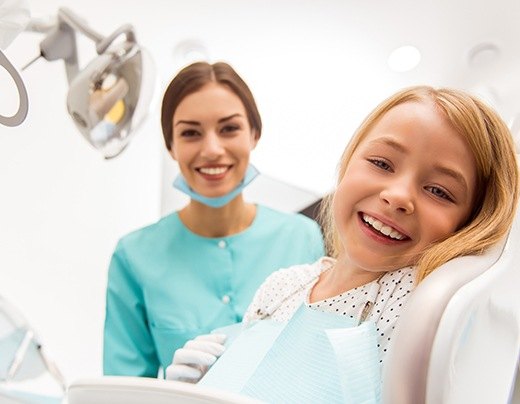 Did you know that cavities and gum disease, two of the most common diseases found in children, can largely be avoided? At your child's dental appointments, our dentists and hygienists will examine their teeth and gums and remove plaque from below the gum line. Regular dental visits are essential to their lasting oral health, and our team has the experience to help absolutely every child feel completely comfortable during their appointments. We'll also teach them important oral hygiene skills and discuss how their diet affects their teeth.
Dental Sealants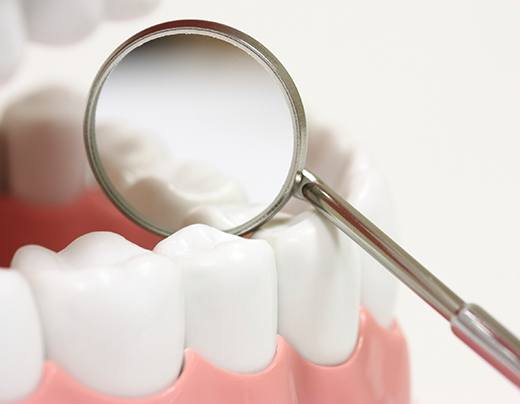 When it comes to the teeth in the very back of the mouth, young children usually need some extra help. They can be difficult for little hands to reach while brushing, plus their deep grooves easily trap plaque and bacteria that can turn into cavities. So, our team can simply place a thin layer of dental plastic over these teeth to literally seal them off and keep them safe. The procedure only takes a few minutes, can be completed at your child's regular checkup, and can provide cavity protection for about 10 years.
Fluoride Treatments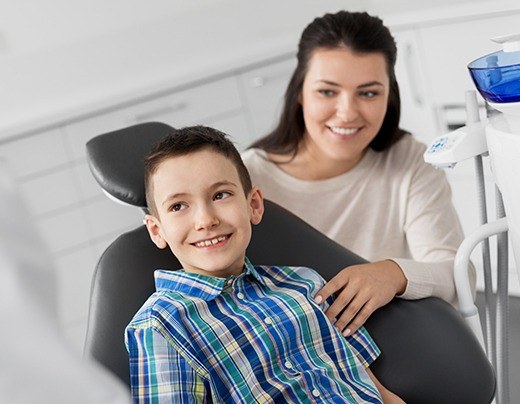 Regular fluoride exposure is great for people of any age, but this is especially true for children. In addition to strengthening the enamel and making it more resistant to cavities, fluoride can also help with the development of the adult teeth before they ever come in! That's why we recommend letting your child drink fluoridated tap water regularly and getting twice yearly cleanings here at Boerne Dental Center. We'll take the opportunity to coat their teeth with topical fluoride that will give them a tremendous boost of cavity protection that will last all the way until their next cleaning.
Tooth-Colored Fillings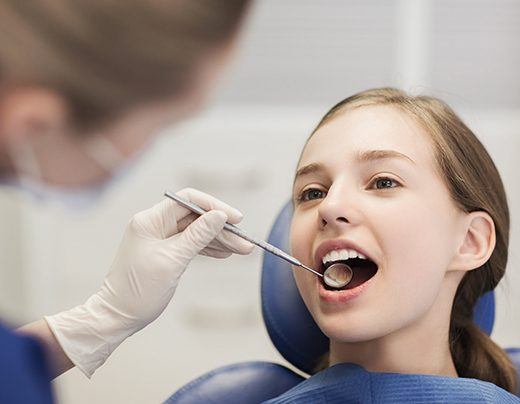 Despite our team's and a parent's best efforts, it is still quite common for a child to develop a cavity. If your little one happens to get a "sugar bug," we can quickly and easily make it disappear with a tooth-colored filling. These are made of a composite resin we can specially shade to blend with a tooth and not stick out in the smile, ensuring that your child doesn't have to worry about their friends or teachers noticing their dental work.
Athletic Mouthguards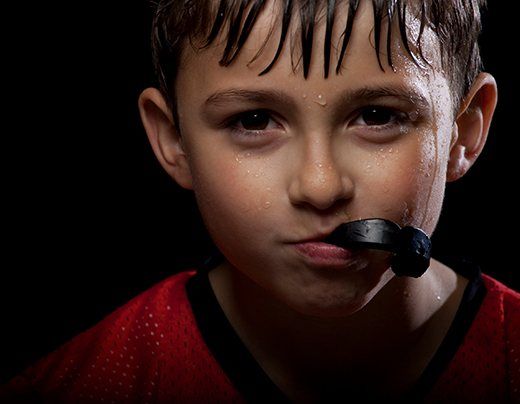 After your child puts on their helmet, shin guards, and whatever other sports safety equipment they need to play, you should always make sure they have a mouthguard as well. Up to 40% of all oral injuries are sports-related, but they can be prevented with a simple athletic mouthguard. Instead of having your child wear a bulky and uncomfortable appliance they'll inevitably "lose," we can give them a specially-made mouthguard that's fitted just for them and provides the kind of protection that helps you breathe a little easier on the sidelines.
Special Needs Dentistry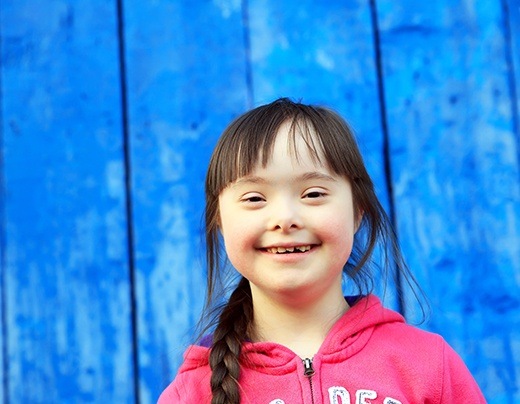 If you're a parent with a child who has special needs, then you don't need us to tell you that dental care, whether it's at home or in the dental office, can be quite a challenge. Fortunately, the team at Boerne Dental Center has decades of experience helping children with all kinds of unique mental, physical, behavioral, and sensory special needs. Just give us a call, tell us about your child, and we'll make any accommodations necessary to ensure a stress-free and productive visit.
Pulp Therapy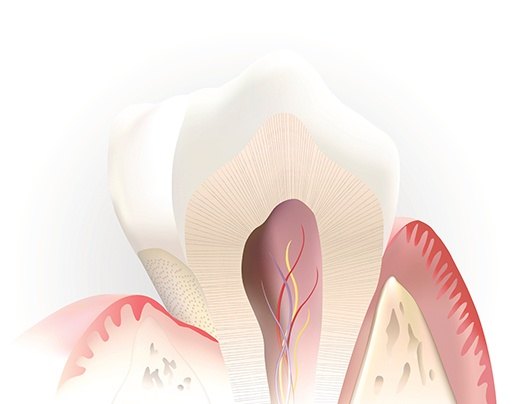 Most of the time, if a child experiences a dental problem, it will only affect the outermost layer of a tooth, or the enamel. Sometimes, however, decay or trauma can damage the sensitive inner pulp where the nerve resides, which can cause quite the toothache. With pulp therapy, we can remove any compromised tissue while leaving any healthy portion behind. This stops the ongoing pain and enables the tooth to continue functioning and developing like normal.
Sedation Dentistry for Kids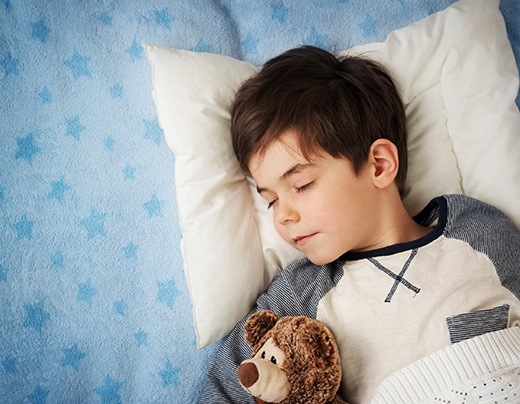 You don't need to be a dentist to know that many children don't exactly love going to the dentist. If your child has dental anxiety, we can use gentle sedation to help calm them down so they can get the care they need without stressing themselves (or you!) out. We offer multiple methods and can tailor each one for every child. Give us a call to discuss your options so we can give you the easiest dental experience of your life at their next appointment!
If you want exceptional dental and oral healthcare for your child in a warm and comfortable dental office, call Boerne Dental Center to schedule an appointment. Let us dedicate over 60 years of experience to you and your family.