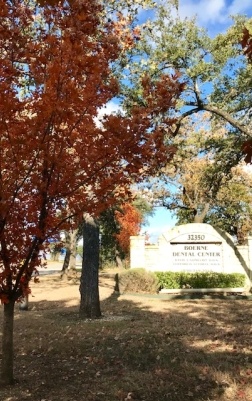 Welcome to
Boerne Dental Center
We're proud to have been an integral part of this community for several decades now – in fact, some of the patients we welcomed in 1965 still come to us today! While the faces you see in our dental office may have changed over time, our commitment to honesty, integrity, and outstanding quality remains constant, whether you are visiting us for essential preventive care or because you need treatment from an emergency dentist close by.

Dr. Clifford D. Luttrell, Sr.

Dr. David J. Gomillion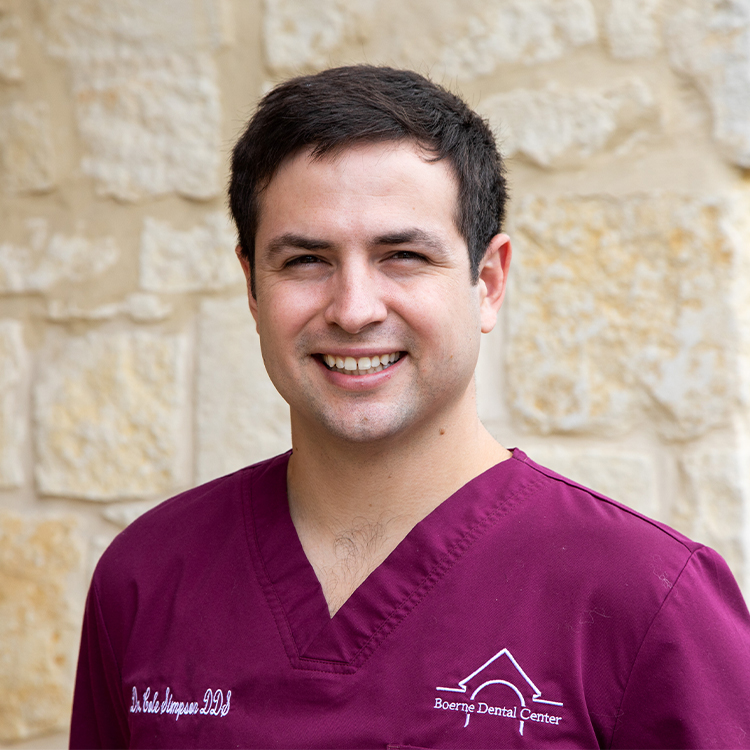 Meet Boerne's Dentists
Providing Excellent, Comprehensive Dentistry
With well over 60 years of combined experience between them, Dr. Luttrell and Dr. Gomillion certainly know a thing or two about taking care of teeth. They graduated in the same class at dental school and couldn't be prouder to have lived in the Boerne area with their families for decades, helping people from all walks of life with everything from routine cleanings and top-notch cosmetic dentistry to smile-rebuilding dental implants. Together, they strive to exceed your expectations throughout every stage of care while also building trust and relationships that last for years to come.
Meet the Dentists
Meet your dental team
Our Dental Patients Love Us
"My experience was amazing. Very friendly. Very professional. I don't think anyone loves the dentist. But having a place like this makes it all better. Thank you, Dr. Clifford D. Luttrell, Sr. and staff!"
William B., Boerne, TX
"Excellent experience at Boerne Dental Center. I had my wisdom teeth extracted and they were very professional in talking me through the oral surgery process. The whole procedure took less than an hour. I called back a few days later for an impromptu healing check-up they were able to get in to see the dentist that same morning. Everyone was very polite. "
Brad W.,
"The best dental service in Boerne!!! They are very professional and took really great care of my daughter. Mrs Hoffman was great with all my questions on my insurance questions."
Micah M.,
"I have nothing but great things to say about Boerne Dental Center. The staff is helpful, friendly, and courteous. Dr Gomillion and Dr Luttrell are both exceptional at what they do. From regular dental cleanings and Xrays to more extensive procedures, like impacted wisdom teeth extractions, my family and I are beyond pleased. Both Dentist have wonderful bedside manner. Everything, from the simple to the complex, is well explained and thorough. When you visit Boerne Dental Center, you are made to feel like you are apart of their family, not just a patient sitting in their exam chair."
Lisa G.,
"I just had an upper molar crown replaced, one of many, many crowns throughout my life. Because of their laser scanning and modeling technology I was able to walk out in just over 2 hours with my new crown. It fit perfectly against my lower molar so no tedious adjustments. No uncomfortable molds, temporary crown or 2 week wait either. I am thrilled. Great job everyone! Highly recommend Boerne Dental Center!!!"
Patty L., Fair Oaks Ranch, TX
"Recently moved to Boerne and had my first visit here. Everything was excellent. Easy online paperwork in advance, very friendly front office staff. Lynette, my hygienist was excellent and thorough. Dr Simpson was very kind and professional. There were no pressure tactics for procedures. Instead conservative measures were recommended and options were discussed. I have definitely found my new dentist and highly recommend to others!!"
Jeanette S., Fair Oaks Ranch, TX
"My first experience at Boerne Dental Center was wonderful. Laura was at the desk, she was very nice. Shelby and Dr. Simpson were both amazing. I was given so much more information than I was at the other dental offices I have tried. My dentist that I had gone to since I was a child retired a few years ago, so finding Boerne Dental Center was such a relief for me! I feel like they really listened and addressed all of my dental concerns. I would definitely recommend this office!"
Leslie D., Fair Oaks Ranch, TX
Featured Dental Services
Complete Dental Care for the Whole Family
Finding time for visiting the dentist amidst a busy routine can often be a struggle, especially if your loved ones need to be taken around to multiple dental offices. At Boerne Dental Center, we're proud to welcome everyone in right here! Whether your son or daughter is ready for their first dental checkup, you need to replace missing teeth with modern dentures, or you are ready to get a restful night's sleep again with sleep apnea treatment, we offer a comprehensive menu of treatments that covers all the bases in one convenient location near you.
How Can We Help You?
Locating Our Dental Office Near You
Quality Dental Care at a Convenient Location
Time for your biannual visit? Looking for a Aetna dentist near you? Then head on over to our office, which is located at 32350 Frontage Road I-10 in Boerne. We are just down the street from Wheeler's Feed & Outfitters and Tooltron Industries, Inc. Our practice is a short drive from a number of eateries, including Z's Wood Fired Pizza and Whataburger, making us extremely convenient for patients with a busy schedule. We look forward to seeing you soon!