Dental Implants – Boerne, TX
Get Your Smile Back for Life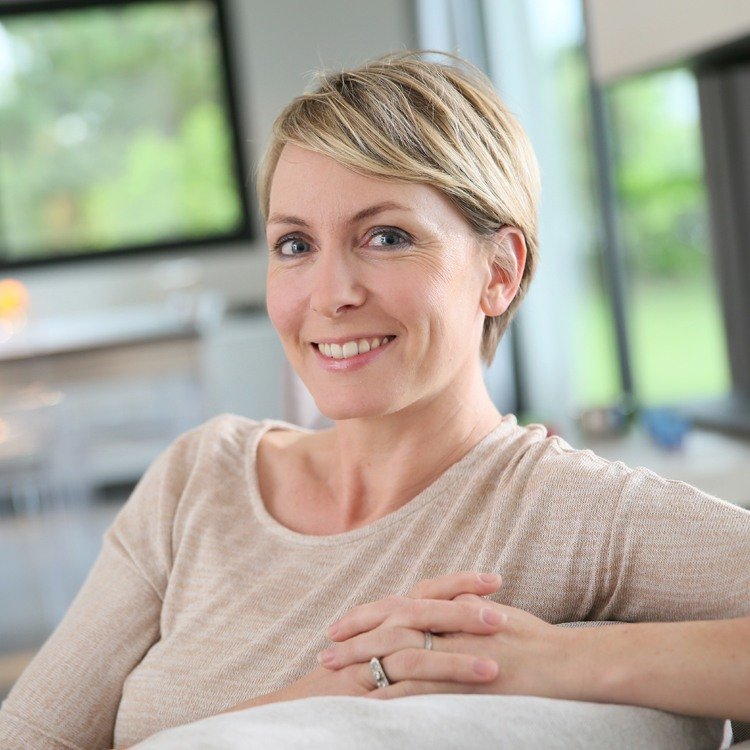 Dental implants are widely considered the gold standard for replacement teeth. The implant was designed to mimic a natural tooth, and it's the most lifelike solution that dentistry has to offer. At Boerne Dental Center, we've been closely following this breakthrough since the dental implant became commercially available in the late '80s, and we can provide dental implants in Boerne, TX for patients dealing with any degree of tooth loss.
Why Choose Boerne Dental Center for Dental Implants?
Entire Procedure Completed Under 1 Roof
Fellowship Training in Implant Placement
Able to Replace Any Number of Teeth
What is a Dental Implant?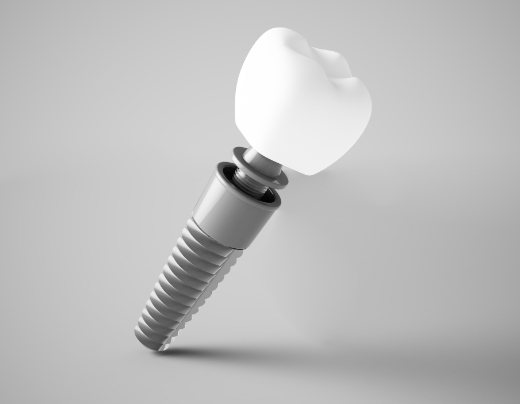 A dental implant is actually a very small titanium post that is placed into the jawbone to recreate the root structure of a tooth. There, it firmly bonds to the surrounding bone (because titanium is very biocompatible with the human body), and it is topped with a new restoration like a crown or denture. Most other replacements only bring back the upper portion of a tooth, but implants are unique because they restore an entire tooth from bottom to top.
Benefits of Dental Implants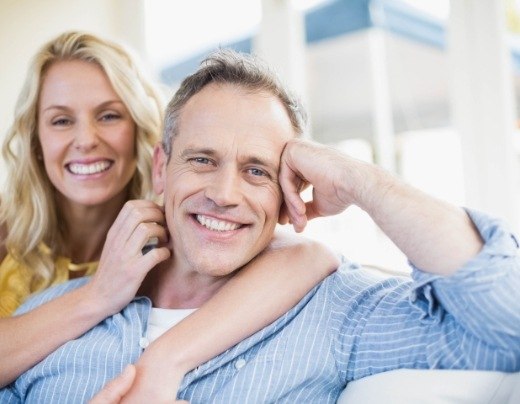 Why does our team recommend dental implants to most every patient hoping to replace their missing teeth? Because they are the option that most resembles real teeth. They are extremely stable, allowing a patient to eat whatever they like, and they are designed to seamlessly blend into the smile as well. They are extremely durable, too. With minimal maintenance, an implant can be expected to last anywhere between 30 years to life.
Are Dental Implants Right for You?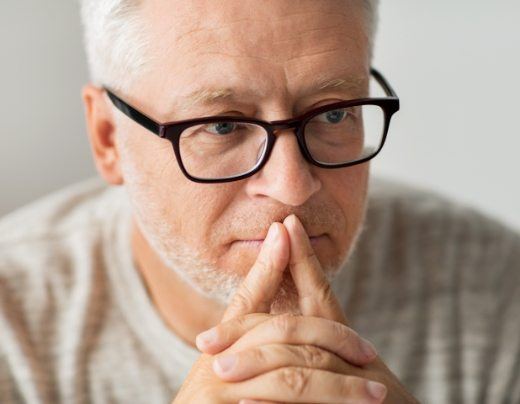 Whether you're missing a single tooth, multiple teeth, or all of them, dental implants are a viable option to bring back your smile. Our team can pair them with different types of restorations to meet the unique needs of each patient:
Missing Single Tooth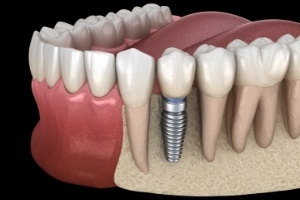 A dental implant root is placed between two healthy teeth and attached to an all-porcelain dental crown. Unlike a traditional bridge, this crown will be self-supporting and not put pressure on the nearby teeth, leading to a more comfortable fit and better longevity.
Missing Multiple Teeth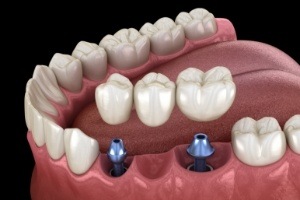 A small number of implants can be used to replace several teeth at once when attached to a partial denture or bridge. This is much more cost-effective versus using implants for each individual tooth, plus these prosthetics are much more stable compared to their removable counterparts.
Missing All Teeth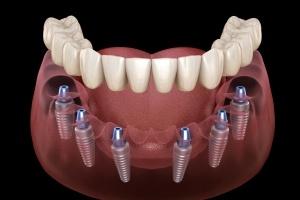 With just four to six implants placed along the jawbone, we can bring back an entire row of teeth using a full denture. Compared to regular dentures, implant-retained ones restore much more bite strength, plus they can be trusted to stay rock-solid and never shift unexpectedly.
Specialized Training in Dental Implant Placement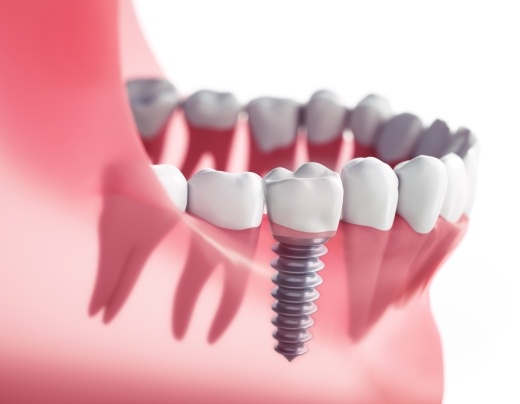 Because dental implants require a minor oral surgery for the new roots to be placed into the jawbone, many dentists will refer their patients to a specialist for this part of the procedure. Dr. Luttrell has over 25 years of experience performing oral surgeries and is pleased to offer this service right in our dental office. This all-inclusive approach helps patients save time, money, and stress while rebuilding their smiles.
Understanding the Cost of Dental Implants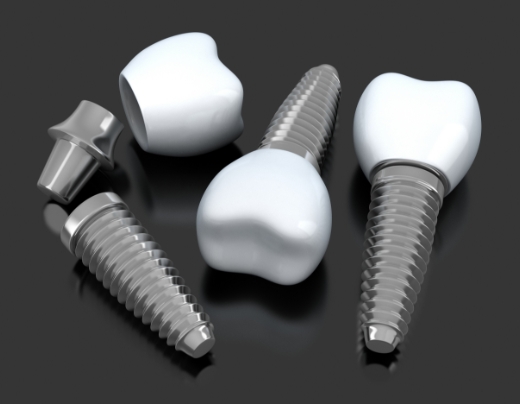 Dental implants can be a sizeable investment, but they are designed to last for decades or even a lifetime. Thanks to their longevity, the price of getting implants is usually much lower compared to getting a traditional bridge or denture that needs to be replaced every seven to 10 years on average. It's important to note that your dental implant cost will be unique based on your particular situation, and we can outline the price of your treatment and answer any other questions you might have at an in-person consultation.
To better understand the cost of dental implants in Boerne, take a look at the various factors your implant dentist will consider:
Preliminary Treatments & Dental Implant Surgery
During your initial consultation with Dr. Luttrell, it may be necessary for you to undergo preliminary treatments if you have signs of periodontal disease, a weakened jawbone, or require the removal of a particular tooth. Not all individuals require additional surgery; however, it is important to remember that we will only recommend these preliminary treatments if they are necessary to the success of your future dental implants.
But it's not just the preliminary treatments that can add to the total cost of your treatment. The actual surgery incurs its own fee as well. Fortunately, you will not have to seek a referral to have your implants put into place. Everything is performed in-house by an implant dentist in Boerne. This not only makes the entire process more convenient, but it also minimizes having to pay additional costs to an outside specialist.
The Parts of Your Dental Implant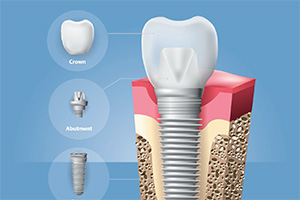 Another cost factor many patients do not consider is the materials and brand of implants. While more than 92% of dental implants are made of titanium, some dentists prefer alternative options (i.e., zirconia, ceramic). Because each dentist chooses which brands and manufacturers to work with, you can trust that our team will be completely honest and transparent about the quality of the implant you will receive.
Although you can choose to pursue cheaper options, remember that you ultimately get what you pay for, and cheaper isn't necessarily always better when it comes to dental implants in Boerne.
Final Dental Implant Restoration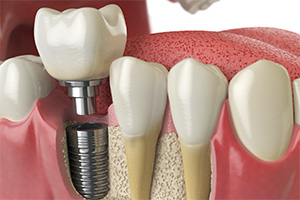 Now that you know the surgery, preliminary treatments, and type of implant are all considered when creating your cost estimate, there is one additional aspect that must be included. Depending on the number of teeth that are missing, your restoration will be incorporated into the total cost. Naturally, a single tooth dental crown will be much cheaper than a full implant denture; however, don't forget that these prosthetics are still much less expensive in the long run since you won't need to replace them every few years.
Does My Dental Insurance Cover Dental Implants?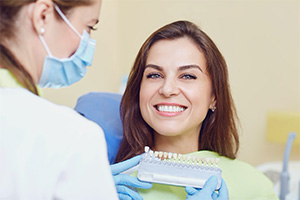 At Boerne Dental, we know how frustrating it can be when dental insurance won't cover the cost of your oral surgery. Unfortunately, most insurers still do not offer available coverage for dental implants. Not currently viewed as a "medical necessity," there is still a way to find out if your insurance company will pay a portion of the total cost. Whether it is the consultation, restoration, or preliminary treatments, you may find some financial relief through your insurer.
Making Dental Implants Affordable
If you need help to pay for your dental implant placement, not to worry! We are pleased to offer reliable solutions for those who are uninsured as well as those who need help to pay out-of-pocket expenses. Not only can you enroll in our in-house savings plan, which provides access to preventive care and discounts on other services for one annual fee, but you can also opt to apply for flexible financing through CareCredit.
At Boerne Dental, we're here to serve you. Not only will we provide top-notch dentistry that lends beautiful results, but our team will be happy to help you navigate the cost of your implants and pay for treatment with much ease.
Dental Implant FAQs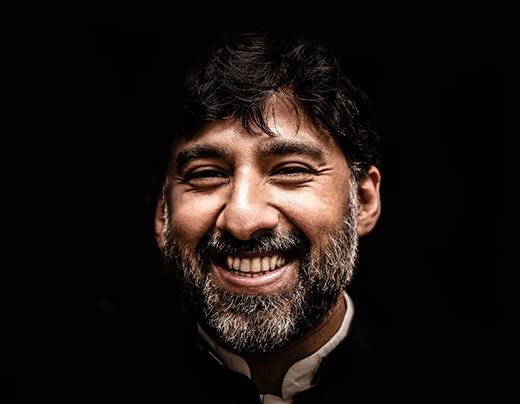 When it comes to replacing missing teeth, dental implants in Boerne are considered the most realistic option. Not to mention all of the benefits they offer that you just read about above. However, you likely have some questions you want to ask before you invest in the treatment. Not to worry; we've collected some of the dental implant questions we get asked the most often and answered them down below for your benefit. If you have a question about implants that you don't see answered here, just give us a call and ask!
Why Do I Need a Bone Graft?
When you've undergone tooth loss, especially for a prolonged period of time, your jawbone gradually begins to deteriorate in that area. This is because it's no longer being stimulated by the root of your lost tooth through biting and chewing. As a result, your jawbone is no longer strong enough to support a dental implant. For this reason, we can graft artificial bone material onto your jawbone. After waiting a few months for your bone to become stronger, it should be fortified enough to provide support for as many dental implants as you need to rebuild your smile.
Does It Hurt to Get Dental Implants?
Believe it or not, the majority of our patients report very little discomfort during the implant placement process. This is because before we place the implants, we use plenty of local anesthetic to ensure you don't feel a thing. Because it is a kind of oral surgery, you can expect to deal with some minor soreness and swelling for a few days following your procedure. Fortunately, this can be easily managed by taking your prescribed pain medication and applying a cold compress to your face for 10 minutes at a time.
Will I Have to See an Outside Specialist to Get My Implants?
Not at all! Dr. Luttrell, your trusted dentist in Boerne, is more than qualified to both place and restore dental implants, since he completed a General Practice Residency and Fellowship in Oral Surgery. He has more than 25 years of experience in oral surgery, which includes placing implants. You can rest easy knowing that your new smile is in his capable hands!
How Long Will It Take for My Dental Implants to Heal?
The answer to this question varies from person to person. It depends on whether you'll need any preliminary procedures, like a bone graft or gum disease treatment. Those treatments might add a few months to your total healing time before you can receive your new teeth.
In general, it takes an average of three to six months for your implants to fully integrate with your jawbone and essentially become a part of your own anatomy. While your soft tissue may heal after just a couple of weeks, it takes longer for the bone to heal.
I Smoke – Can I Still Get Dental Implants?
Yes, but there are some risks involved. Tobacco use severely slows down the oral healing process that are crucial to the implant integration process. Because of this, you are more likely to experience implant failure. If you currently smoke or chew tobacco and are considering dental implants, we strongly advise that you quit beforehand.