Dental Implants – Boerne, TX
Get Your Smile Back for Life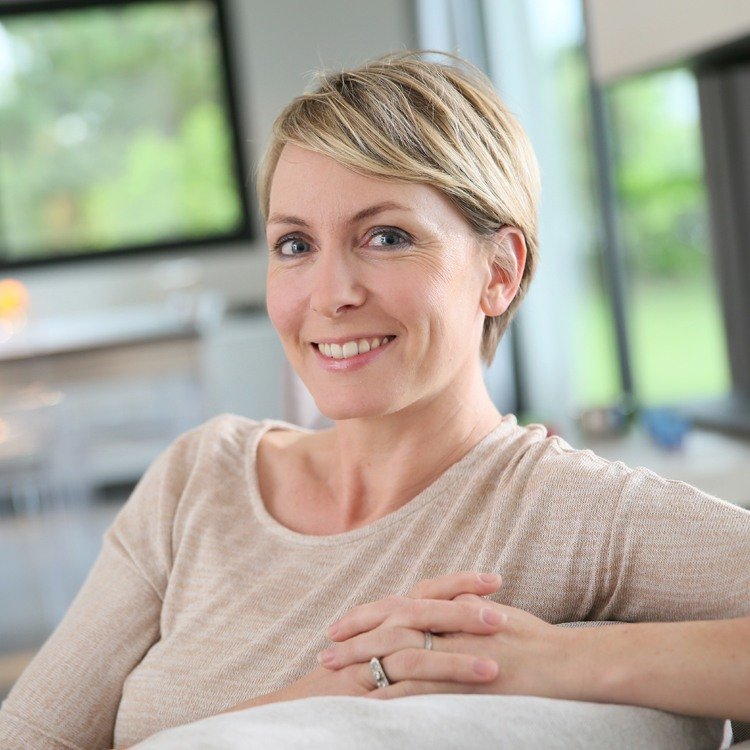 Dental implants are widely considered the gold standard for replacement teeth. The implant was designed to mimic a natural tooth, and it's the most lifelike solution that dentistry has to offer. At Boerne Dental Center, we've been closely following this breakthrough since the dental implant became commercially available in the late '80s, and we can provide dental implants in Boerne, TX for patients dealing with any degree of tooth loss.
Why Choose Boerne Dental Center for Dental Implants?
Entire Procedure Completed Under 1 Roof
Fellowship Training in Implant Placement
Able to Replace Any Number of Teeth
What is a Dental Implant?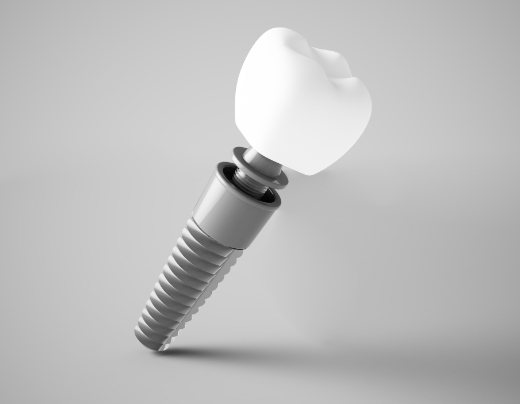 A dental implant is actually a very small titanium post that is placed into the jawbone to recreate the root structure of a tooth. There, it firmly bonds to the surrounding bone (because titanium is very biocompatible with the human body), and it is topped with a new restoration like a crown or denture. Most other replacements only bring back the upper portion of a tooth, but implants are unique because they restore an entire tooth from bottom to top.
Benefits of Dental Implants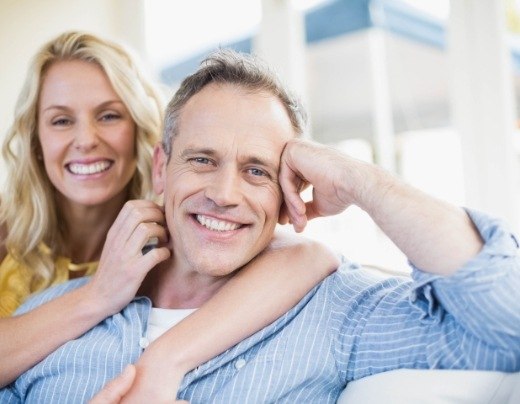 Why does our team recommend dental implants to most every patient hoping to replace their missing teeth? Because they are the option that most resembles real teeth. They are extremely stable, allowing a patient to eat whatever they like, and they are designed to seamlessly blend into the smile as well. They are extremely durable, too. With minimal maintenance, an implant can be expected to last anywhere between 30 years to life.
Are Dental Implants Right for You?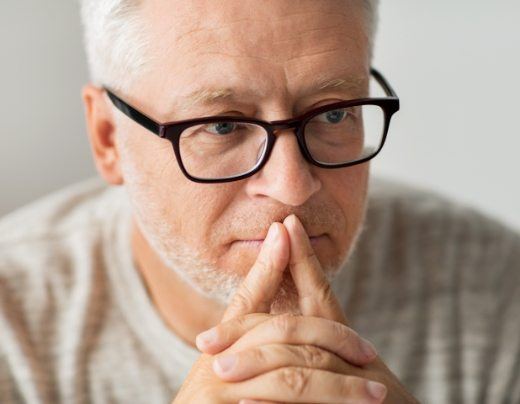 Whether you're missing a single tooth, multiple teeth, or all of them, dental implants are a viable option to bring back your smile. Our team can pair them with different types of restorations to meet the unique needs of each patient:
Missing Single Tooth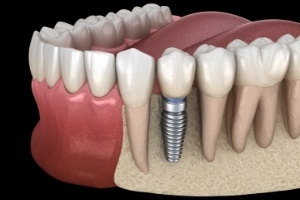 A dental implant root is placed between two healthy teeth and attached to an all-porcelain dental crown. Unlike a traditional bridge, this crown will be self-supporting and not put pressure on the nearby teeth, leading to a more comfortable fit and better longevity.
Missing Multiple Teeth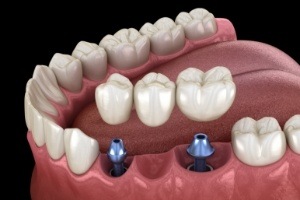 A small number of implants can be used to replace several teeth at once when attached to a partial denture or bridge. This is much more cost-effective versus using implants for each individual tooth, plus these prosthetics are much more stable compared to their removable counterparts.
Missing All Teeth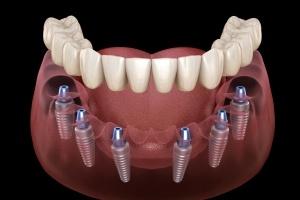 With just four to six implants placed along the jawbone, we can bring back an entire row of teeth using a full denture. Compared to regular dentures, implant-retained ones restore much more bite strength, plus they can be trusted to stay rock-solid and never shift unexpectedly.
Specialized Training in Dental Implant Placement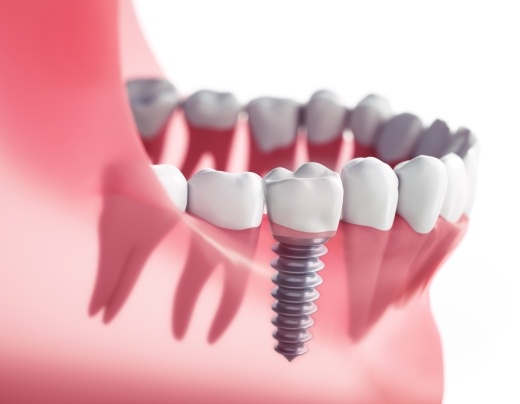 Because dental implants require a minor oral surgery for the new roots to be placed into the jawbone, many dentists will refer their patients to a specialist for this part of the procedure. Dr. Luttrell has over 25 years of experience performing oral surgeries and is pleased to offer this service right in our dental office. This all-inclusive approach helps patients save time, money, and stress while rebuilding their smiles.
Understanding the Cost of Dental Implants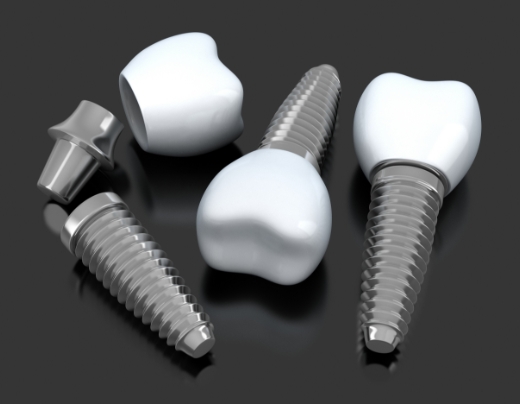 Dental implants can be a sizeable investment, but they are one that is designed to last for decades. Thanks to their longevity, the price of getting implants is usually much lower compared to getting a traditional bridge or denture that needs to be replaced every seven to 10 years on average. It's important to note that your dental implant cost will be unique based on your particular situation, and we can outline the price of your treatment and answer any other questions you might have at an in-person consultation.