Tooth Extractions – Boerne, TX
Stress-Free Tooth Removal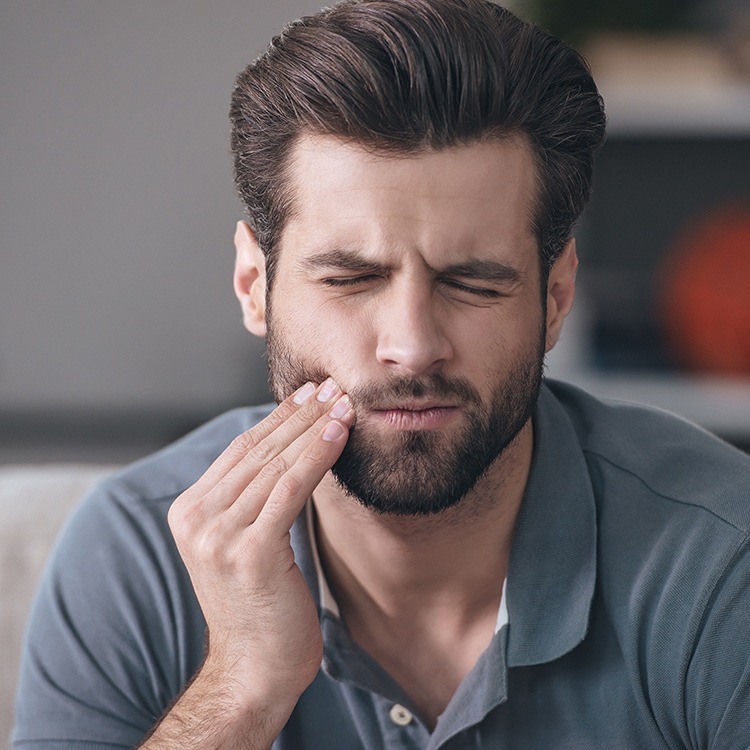 When teeth can no longer be saved due to a large fracture, extensive decay, or advanced periodontal disease, oral surgery is necessary to eliminate the pain or infection. Once teeth have been removed, we can provide a number of tooth replacement options including dental implants to help you maintain a beautiful, healthy smile. Thanks to our team's decades of experience and use of sedation dentistry, we know how to make tooth extractions in Boerne, TX smooth and comfortable.
Why Choose Boerne Dental Center for Tooth Extractions?
Same-Day Appointments Available for Patients in Pain
Sedation Dentistry Used to Calm Persistent Nerves
Serving Local Families
Since 1965
Why a Tooth May Need to be Extracted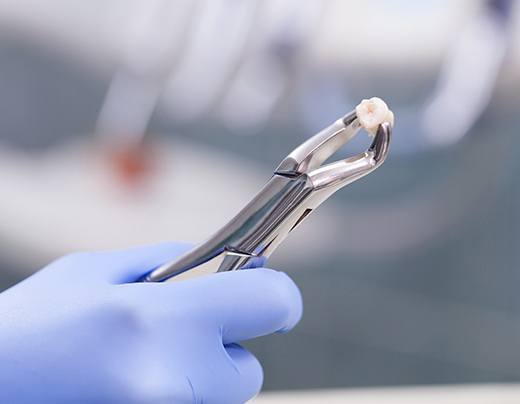 It may be wise to remove one of your teeth if:
It has a very large cavity that has damaged most if not all of the tooth
Trauma has made the tooth so weak that it cannot support a restoration
Periodontal disease has weakened the underlying bone supporting a tooth
More room is needed in the mouth so a new denture will fit properly
An infection on one tooth is in danger of spreading to the nearby teeth
Tooth Extraction FAQs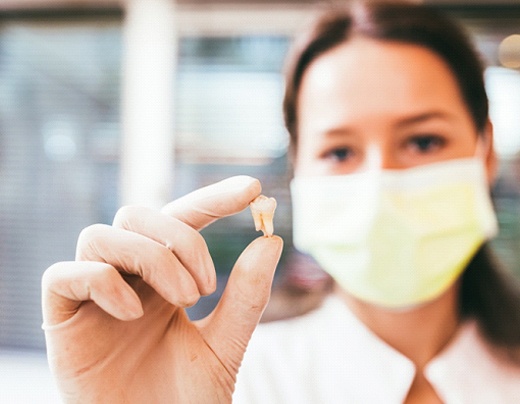 When faced with a possible tooth extraction in Boerne, you will likely have a multitude of questions you wish to ask your dental professional. At Boerne Dental, we understand, which is why we believe in providing our patients with clear, transparent, and detailed information – everything you will need to know to feel confident and better prepared for your upcoming procedure. To provide a bit more clarification on a few areas that come up most often among patients, we've compiled the answers to some of the most frequently asked questions about tooth extractions. Once you review the following information, please do not hesitate to contact us should you have additional questions.
What is the process of extracting a tooth?
Depending on the placement and eruption of the tooth in question, there are two forms of extraction: simple and complex. A simple extraction requires that our team use specialized dental pliers to gently rock the tooth back and forth until it detaches and can be fully removed from the socket. A complex extraction is a more invasive procedure that involves making an incision in the gums to expose the impacted tooth. Since it has not erupted, it may be necessary for us to remove the tooth in pieces to make for an easier process.
No matter which type of extraction you will need to undergo, understand that you will feel no discomfort during the actual removal process.
Will it hurt?
At Boerne Dental, we are pleased to offer our patients sedation dentistry to make dental visits more comfortable and less stressful. Because a tooth extraction is oral surgery, it is necessary that you receive a local anesthetic to make sure you experience no pain or discomfort during the actual procedure. Afterward, it is likely that you might feel some discomfort as the effects of anesthesia wear off; however, a pain medication and/or antibiotics prescribed by our team can help to alleviate any soreness or pain you're feeling and make you more comfortable throughout recovery.
Will insurance cover the cost of my extraction?
Most dental insurance companies do offer to cover all or a portion of tooth extractions. The amount they will agree to pay is based on your individual plan as well as whether you've met your deductible. For individuals who have already met their deductible, the cost of treatment will be significantly less; however, even if you have not and are struggling to figure out how to pay for the remaining balance, our team can help you identify alternative solutions to make paying for treatment more manageable for you and your budget.
Is it necessary to replace a tooth after it has been extracted?
In most situations, yes, it is necessary that a tooth is replaced once you are fully healed from your tooth extraction. Only when wisdom teeth are removed should you not expect to replace these teeth. The reason is that they are considered "third molars" and are unnecessary to the functionality of your oral cavity.
Any of your teeth, however, will need replacing, as their lack of presence can negatively impact your jawbone health and nearby, healthy teeth. Should a vacated socket remain untreated for too long, your healthy teeth will begin to shift out of alignment, forcing you to undergo orthodontics to realign your bite.
Your dentist in Boerne can discuss tooth replacement options when it's the right time.