Implant Dentures – Boerne, TX
Replacement Teeth That Look & Feel Completely Natural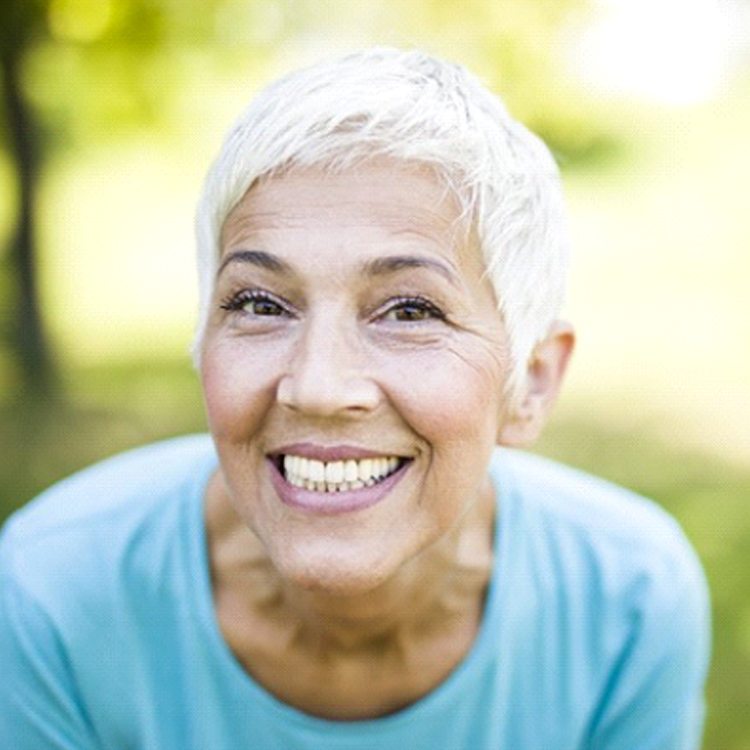 Are you tired of dealing with dentures that slip around, fall out, and irritate your gums? Do you miss being able to eat whatever you want? At Boerne Dental Center, our team understands the inconveniences of traditional dentures. That's why we proudly offer implant dentures in Boerne, TX to help you enjoy replacement teeth that look and feel completely natural. By anchoring a full denture onto a small number of dental implants, you can enjoy the next best thing to the teeth Mother Nature gave you. Call us today to learn more about implant dentures can improve your confidence, oral health, and overall quality of life!
Why Choose Boerne Dental Center for Implant Dentures?
Entire Implant Denture Treatment Completed Under One Roof
Fellowship Training in Dental Implant Placement
Flexible Dental Financing Available
What Are Implant Dentures?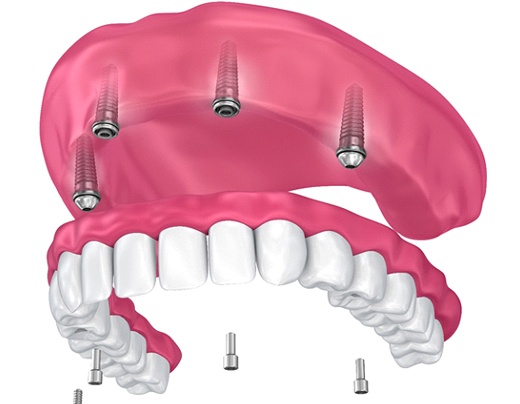 Rather than sitting atop your gums, implant dentures are secured onto an average of four to six dental implants – small titanium posts that are surgically inserted into your jaw. Titanium's biocompatible properties encourage the surrounding bone and tissues to grow around the implants. This fusion, called osseointegration, gives us a sturdy foundation to attach a personalized denture that will remain firmly in place. No more awkward slippage!
Depending on your preferences and oral health needs, we may recommend one of the two kinds of implant dentures:
Fixed/Permanent Implant Dentures
A "permanent" implant denture is attached to the tops of your implants via metal connectors called abutments. Once placed, only an implant dentist in Boerne can remove it. You can brush and floss this denture like real teeth, so you might eventually forget that you even lost any teeth at all!
Removable Implant Dentures
If you're already used to taking out dentures to clean them, you can choose a removable implant denture. This prosthetic can be secured onto ball sockets or clips so that you can remove it whenever you like.
The Implant Denture Process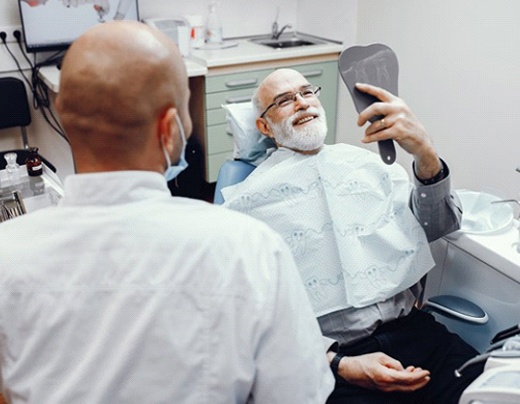 Getting an implant denture takes longer than getting a traditional denture, but you'll find that this solution is worth waiting for. After all, implant dentures can last exponentially longer than traditional ones.
Once we've verified that you're eligible for implant dentures, we'll surgically place the implant posts in your jawbone. The posts will fuse to the bone over the next three to six months. During this period, you may or may not receive a temporary denture. After osseointegration is complete, you'll have your custom-made denture fitted and placed.
Am I a Candidate for Implant Dentures?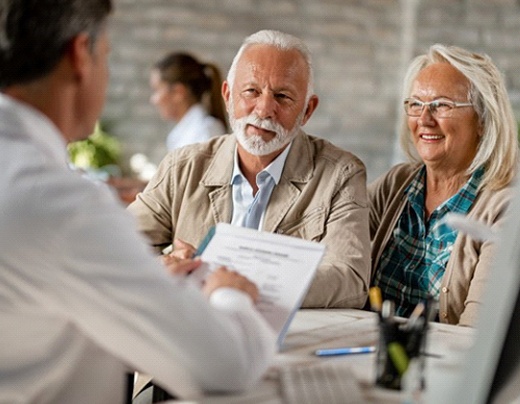 Because dental implants in Boerne are so versatile, most patients suffering from tooth loss make good candidates. Typically, all you need is:
Healthy gums and adequate jawbone density
Good enough overall health to undergo a minor surgical procedure
Dedication to good oral hygiene
If you don't qualify at first, our dentists might still be able to place an implant denture. For example, patients with bone loss in the jaw may need to undergo a bone graft before implant surgery. We'll do everything we can to ensure your new smile has a healthy foundation!
Benefits of Combining Dentures & Dental Implants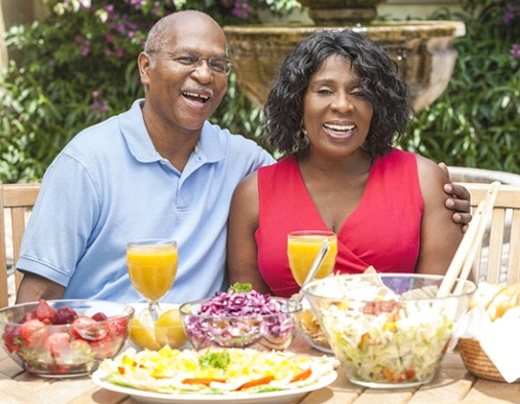 By recreating every part of missing teeth, implant dentures deliver benefits that conventional prosthetics simply cannot. These advantages include:
Having a success rate of more than 95%
Being able to last for 30+ years
Looking and feeling natural
Restoring almost all of your biting force
Preventing jawbone loss
Preserving your facial structures
Eliminating slipping and gum irritation