Dental Crowns – Boerne, TX
Natural-Looking, Durable Smile Repair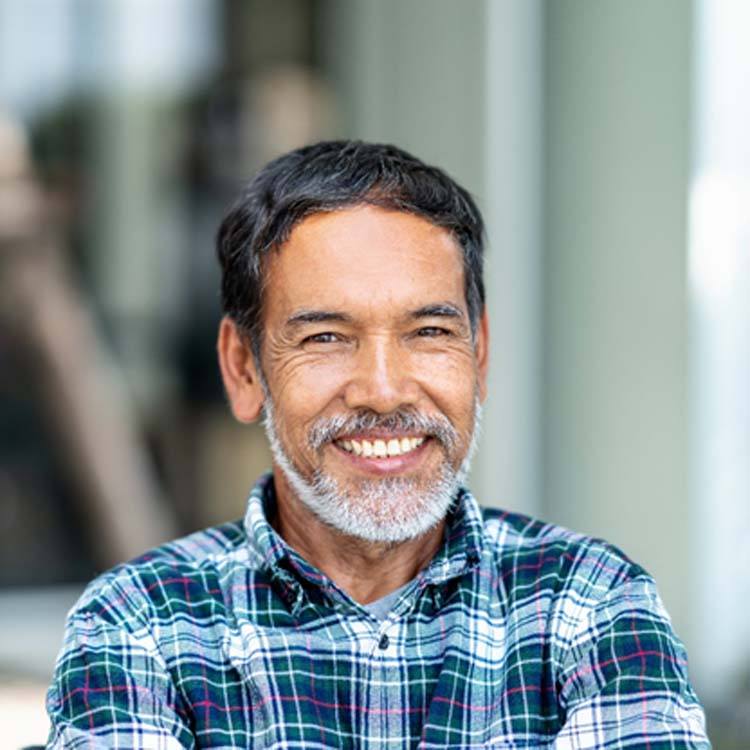 Here at Boerne Dental Center, we work hard to help our patients maintain healthy teeth throughout their lives. However, dental damage still happens to most people at some point. If you've been dealing with a chipped or broken tooth that makes chewing or smiling difficult, then you'll be pleased to know what we offer a number of restorative services to help, including dental crowns. Our dentists have even invested in CEREC technology, which makes it possible for us to complete the entire crown process in a single visit! To learn more about this natural-looking, durable smile repair, contact our office today. We'll examine your smile to determine if dental crowns in Boerne, TX are just the treatment your grin needs!
Why Choose Boerne Dental Center for Dental Crowns?
Same-Day Dental Crowns Available with CEREC® Technology
Proudly Serving Boerne Families Since 1965
Results Personalized for Every Single Patient
What Is a Dental Crown?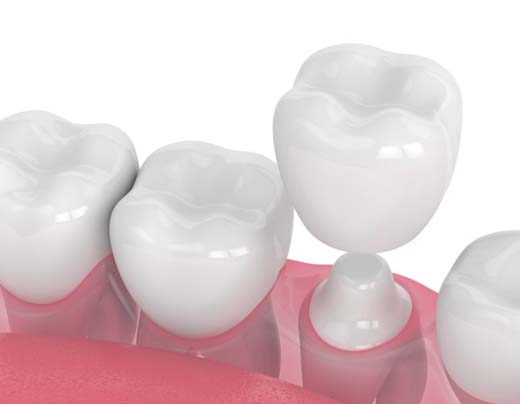 A dental crown is a "cap" of sorts that is designed to snugly fit over a damaged tooth, instantly bringing back its full structure, function, and even appearance. While crowns can be made from precious metals like gold and silver, our dentists usually opt for tooth-colored materials like ceramic instead. Not only do these restorations blend in with the rest of your pearly whites, but they shield a compromised tooth from sustaining further damage.
Dental crowns are a versatile solution that your dentist in Boerne may recommend for a number of situations. For example, crowns can be placed in order to:
Repair a decayed tooth when a filling alone would not be sufficient.
Hold the pieces of a broken tooth together.
Protect a vulnerable tooth from additional damage and potentially save it from having to be extracted.
Strengthen a tooth that has been treated with root canal therapy.
Support a dental bridge.
Restore a single dental implant.
Improve the appearance of a misshapen, worn-down, stained, or otherwise aesthetically flawed tooth.
The Dental Crown Process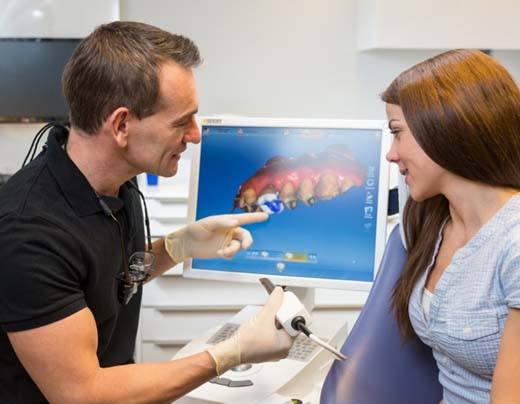 Traditionally, getting a dental crown required preparing the tooth, taking impressions, and wearing a temporary crown for a few weeks while the final restoration was being made in an off-site dental lab. At Boerne Dental Center, though, you no longer have to schedule two separate appointments spaced several weeks apart just to repair your tooth. Thanks to CEREC technology, we can design, create, and place your crown in just one visit!
The process is simple. First, we prepare the tooth in question and capture digital impressions (which means no messy putty!). Then, our computer uses these impressions to develop a model of your crown, and our in-house milling machine creates the crown from a block of dental ceramic. After about an hour, the crown is ready, and we'll make sure it looks and feels natural before cementing it onto your tooth.
The Benefits of Getting a Dental Crown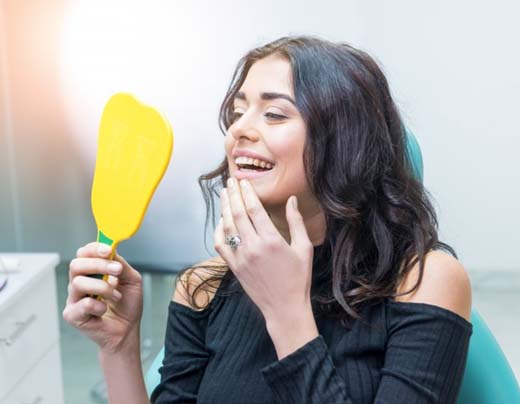 Even though our crowns are made quickly, they're still durable enough to provide smile repair that can last for several years. In fact, your crown should be able to last for at least 10 to 15 years with little maintenance beyond the brushing, flossing, and dental checkups you would use to care for your other teeth. Not to mention, your tooth will look as good as new, as we design the shape, size, and color of your crown to mimic your surrounding teeth.
It's often difficult to chew when you have damaged teeth, but dental crowns help you enjoy all of your favorite meals and snacks again. Lastly, the tight bond that the crown forms over the tooth protects it from harmful oral bacteria and other damage, ensuring that your natural smile is preserved for much longer.